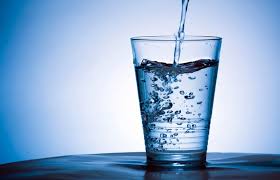 From the National Journal:
Last fall Madden noticed something suspicious. The water filling the tanks outside her veterinary clinic in Los Gatos, Calif., was disappearing at an alarming rate. Madden checked for leaks but found none. Then she realized: Someone was stealing her water."I just couldn't believe it," she said. "You never imagine anyone would do something like that but there it was, vanishing right before our eyes."Madden decided to act. She installed security cameras. Then she put locks on the tanks. She even strung a chain across her driveway to keep out unwanted visitors. The theft stopped after the locks went on. But Madden never caught the thief, and she can't stop thinking about who did it."This is a really small community, so you sit here and start going through everyone you know and wondering if it was them," she said.Madden is not alone. Water theft has become increasingly common in California as the state suffers through its worst drought on record. There's no reliable tracking of just how much water has gone missing. But reports of theft rose dramatically in the past year. Officials say a black market set up to peddle water is thriving as wells run dry. And law enforcement is scrambling to respond.

via Drought Is Taking California Back to the Wild, Wild West – NationalJournal.com.
Good thing we have a Republican Congress that doesn't believe in climate change and rather drill for energy rather than natural resource conservation.
Also, this must be black and brown super criminals stealing this water. We need three strikes water theft rules.